Upgrade Your Home with Smart Thermostats
If you're a homeowner, installing a smart thermostat is a great way to manage both your home comfort and energy usage. Instead of having a basic or programmable thermostat — where you only have the option to set it to a regular schedule — a smart thermostat will learn how you live and help to reduce your bills. Here are a few key reasons to install a smart thermostat in your home:
Reliable Smart Thermostat Brands
There are a number of brands and styles of smart thermostats available, but there are a few that stand out as being the most reliable and easy-to-use.
Ecobee Smart Thermostat
Winner of the award for Best Smart Thermostat from leading websites like TechHive and Tom's Guide, the Ecobee has nearly universal compatibility with the most popular smart home ecosystems, including: Alexa, Google Assistant, Apple HomeKit, Samsung SmartThings, and If This Then That.
Ecobee smart thermostats are ENERGY STAR® certified and can save you up to 23% on annual energy costs.
Google Nest Learning Thermostat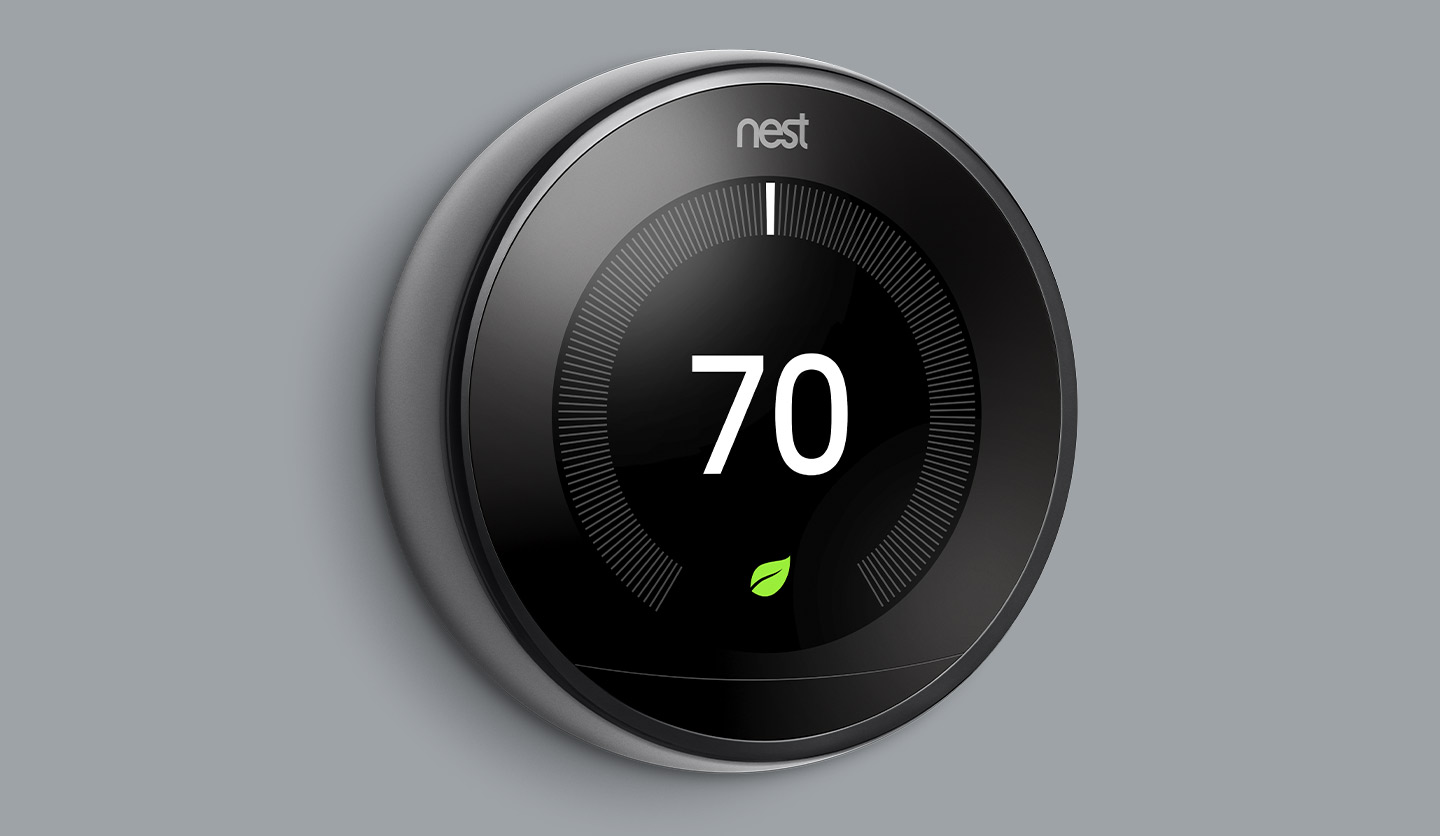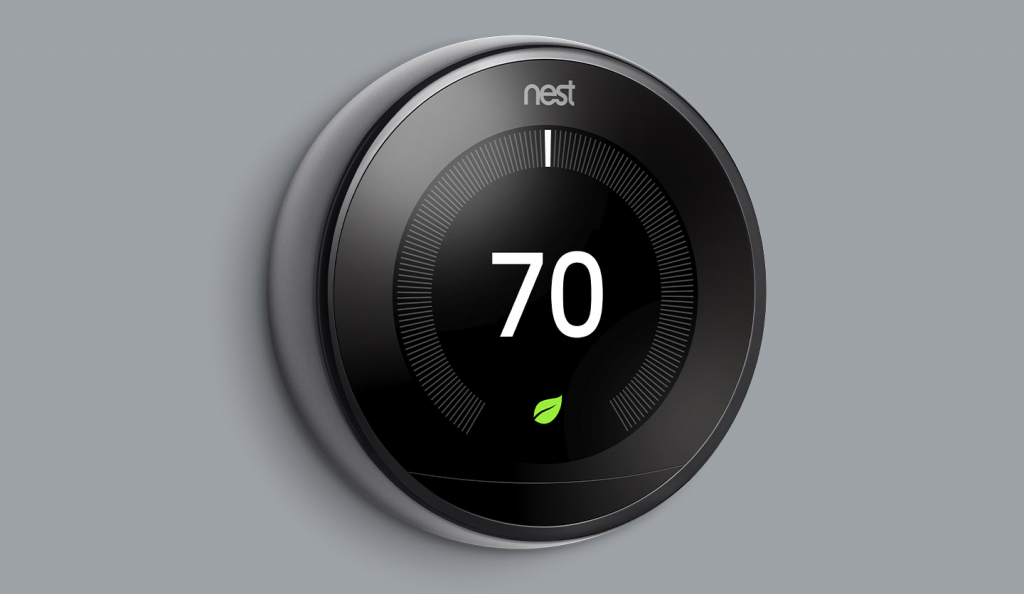 Artificial Intelligence is getting better by the minute and the AI inside thermostats is no exception. The Nest Learning Thermostat automatically adapts to your life and the seasons. Google claims that it only takes a week for it to program itself to your schedule so it can begin saving you money.
Honeywell WiFi Thermostat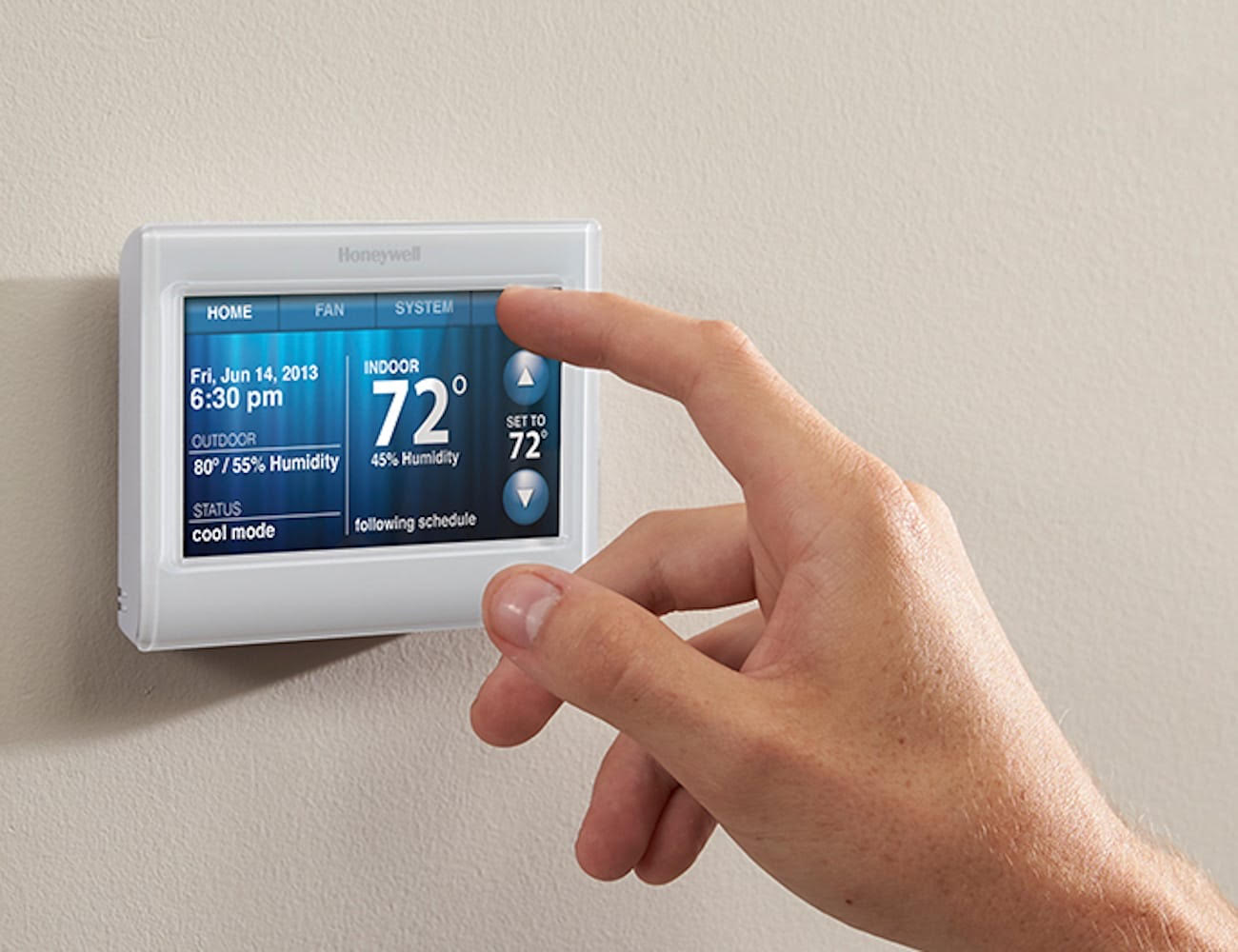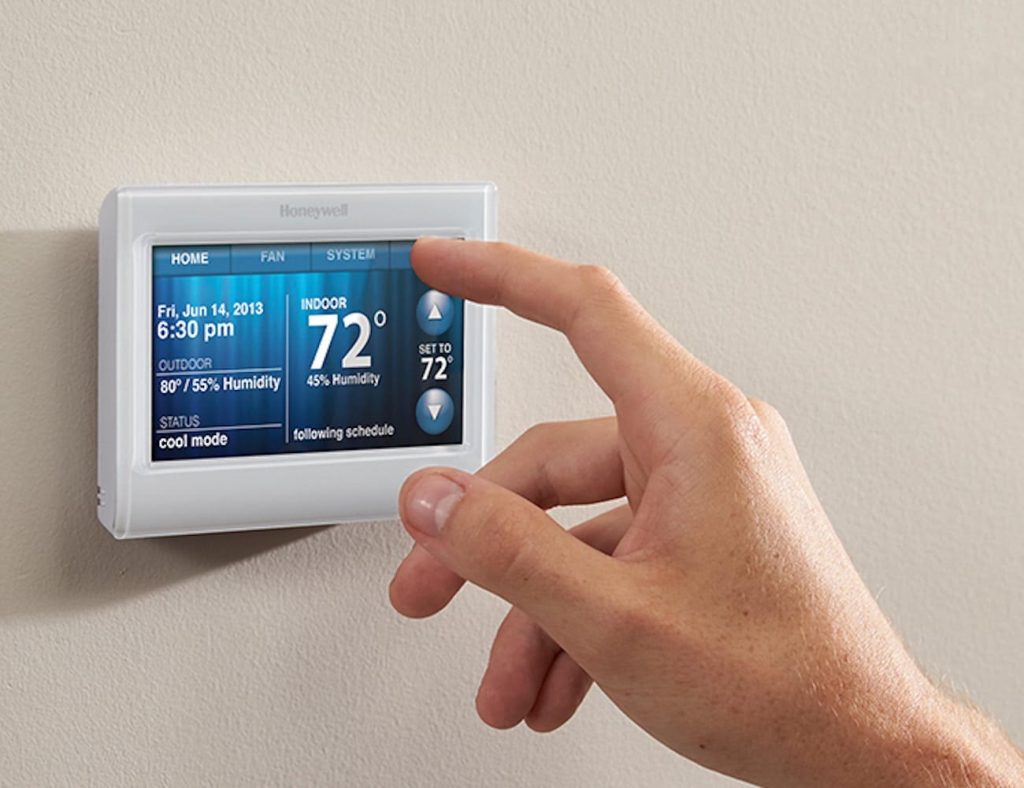 Featuring a significantly reduced price tag, compared to the Ecobee and the Nest, Honeywell's traditional electronic thermostat offers basically the same functionality and still offers you the ability to control your thermostat with your smartphone. Honeywell's WiFi Thermostat is fully compatible with popular smart home devices such as Alexa and Google Assistant.
Smart Thermostats Learn Your Routine
After you've installed your smart thermostat, it will begin to learn your routine. Over a period of two to three weeks, you will need to monitor the temperature inside your home and adjust the thermostat to your liking.
Your smart thermostat has a built-in sensor which senses when someone walks past it. Walking past your thermostat will help to inform it that someone is present in the home, and it will let it know that the temperature should remain at the level you've selected. If you have a larger home, you may wish to install additional room sensors to better inform your smart thermostat of your lifestyle and routine.
Once you've gone to bed for the night, your thermostat will stop sensing movement, and the temperature will drop according to your preference. Then, when you rise in the morning, you can raise the temperature to your liking. After a couple of weeks of tweaking the settings, your thermostat will have learned your routine. At this point, it will make the best use of your furnace in order to keep your heating preferences consistent and reduce usage in order to lower your energy consumption.
Manage Your Smart Thermostat On Your Smartphone
Your smart thermostat will come with instructions to install its corresponding app onto your smartphone. This is a great feature which allows you to operate your thermostat, check in on its status, and view monthly reporting related to your energy usage.
You can remotely adjust the temperature via your smartphone, turn your furnace on or off, view data related to your daily or monthly energy use patterns, and even receive reminders about changing your furnace filters.
In addition, your smart thermostat will work with your smartphone and learn when you are home and when you are away using what is called geofencing.
Smart Thermostats Offer Geofencing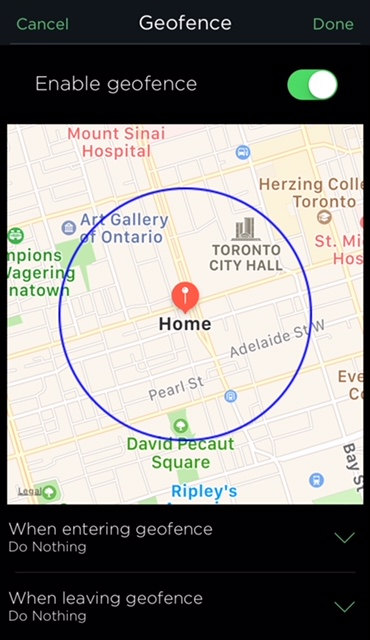 What is geofencing?
Geofencing is a virtual perimeter that is created between your smart thermostat and your smartphone.
This geofence will inform your smart thermostat when you are home and when you are away.
When you are beyond a specific distance from your home, your smart thermostat will go into 'away' mode and reduce the temperature in your home until you enter the perimeter once again.
When you leave for work, a trip, or to run a few errands, this smart feature will turn on and help to reduce your energy consumption and lower your energy bills.
If price has you holding back from upgrading your home with a smart thermostat, Enbridge is providing residents of Ontario who live in detached, semi-detached, or row townhomes an instant $75 rebate towards a qualifying smart thermostat purchase. Click here to learn more.
For questions related to smart thermostats, high-efficiency furnaces, and more, contact the team at Therm-All.