Everything you should know about water heaters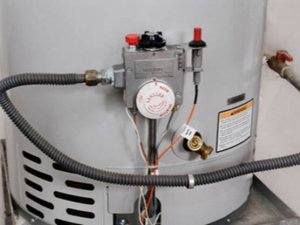 The staff at Therm-All in Cambridge know that water heaters provide an essential function in your home or office. Heating water is a simple yet important role that impacts your daily life.
No one likes cold showers, or washing dishes with frigid hands. With your comfort in mind, Therm-All provides a range of water heaters in assorted sizes, brands and models for every budget. Water heating rental and financing options are available so you can enjoy a new water heater without breaking the bank. It's your home… be comfortable.
Therm-All offers gas, propane and electric water heaters for both homes and commercial applications. You can select either a hot water tank or a tankless water heater. Tankless water heaters are initially more expensive, but they are cheaper in the long run. They also require less space and are more environmentally friendly. A traditional hot water tank is the most affordable option, and is ideal for large families and office buildings that have frequent water use.
Water heaters can be rented from Therm-All, or you can purchase them with a 10-year parts and labour warranty. Therm-All has a large fleet of vehicles ready to serve you in cottage country, in the city or in the suburbs.
In addition to water heaters, Therm-All removes, installs and services air conditioners, humidifiers and heat recovery ventilators. Therm-All also installs gas line hookups for home appliances including BBQ's. Choose a local expert as Therm-All has a team of HVAC/R trained technicians. Their professionals prioritize safety and follow industry best practices.
Therm-All has a 24-hour emergency service and sales line at 519-267-8437. Contact southern Ontario's heating and cooling experts today for a quick quote.
Therm-All is known for water heater sales, rentals and 24-7 service. Serving Cambridge, Kitchener, Waterloo, Guelph, London and the GTA, Therm-All is recognized as an industry leader. Whether you're looking for a new water heater rental or service to an older model, Therm-All can help. Visit Therm-All at 140 McGovern Drive, Unit 22, in Cambridge.