Will An Air Purifier Kill Viruses In Your Home?
Air purification has been top of mind for homeowners lately. As we learn more about how viruses spread, homeowners are wondering what they can do to keep themselves and their loved ones healthy in their homes.
In short, the right kind of air purifier will help in eliminating viruses from your home. This blog outlines a number of scientifically-proven ways that air purification can combat airborne viruses.
UV Lights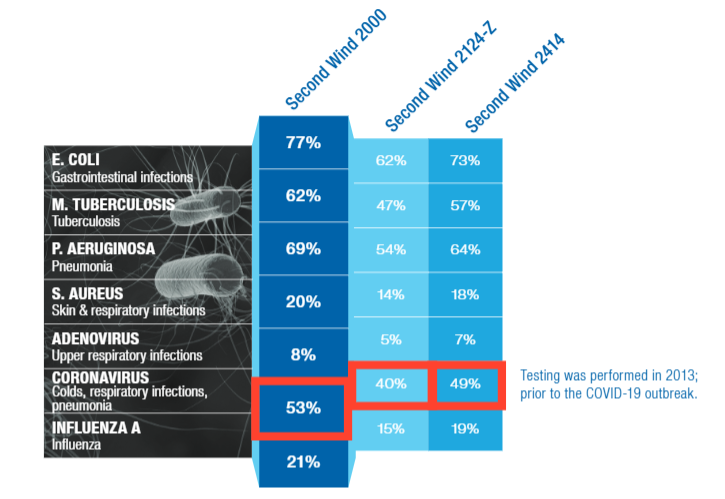 Ultraviolet (UV) lights are one of the most effective ways to degrade volatile organic compounds (VOCs) and disinfect bioaerosols (fungi, pollen, bacteria, and viruses).
A 2013 study conducted at the University of Waterloo, in combination with the Government of Canada, showed that when the coronavirus went through three different models of Second Wind UV air purifiers, it was eradicated up to 53% with just one pass through the HVAC system.
HEPA Filters
As we've written about before, a HEPA filter is among the best defences for reducing pollen, allergens, and viruses entering and spreading throughout your home.
The Institute of Environmental Sciences and Technology dictates that a HEPA filter trap 99.97% of particulates 0.3 microns or larger.
While the novel coronavirus is 0.125 microns, the droplets it travels in — via coughing, sneezing, and talking — are 1 micron making it easily capturable by a HEPA filter.
Whole-Home Air Cleaners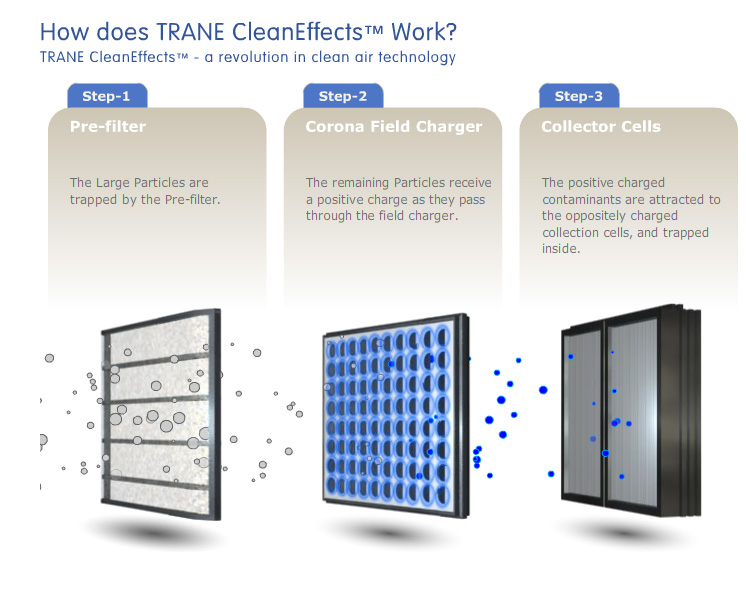 A whole-home air purifier like the Envirowise™ CleanEffects™ by Trane®, are an incredibly effective way to remove the vast majority of allergens, dust, smoke, and atmospheric particles.
Here are some of the benefits of having one of these air cleaners installed in your home:
Removes 99.98% of allergens from filtered air
Traps particles as small as .1 micron in size
Up to 100x more effective than a standard 1" filter
Can reduce the need to dust by up to 50%
In addition, the clean air delivery rate (a measurement for the number of cubic feet per minute of clean air can be pumped into a room) of a whole-home air cleaner is roughly 1200. For an electric air cleaner, it's 660. For a typical HEPA appliance, it's 150. And for a standard 1" filter, it's 12.
Air Exchangers
Many new homes are built with air exchangers (HRV/ERV) that constantly filter fresh, outdoor air into your home.
Not only will this help to keep your heating and cooling costs down, but it also helps filter air out of your home that's stale and possibly contaminated with an airborne virus.
It's important to remember that the best approach to clean air in your home is often multifaceted — a combination of a number of clean air solutions.
As always, the professionals at Therm-All are here to recommend an air purification system that fits your lifestyle and budget.
All you have to do is get in touch.