4 Ways To Reduce Spring Allergens In Your Home
While no one is complaining that winter is behind us, springtime weather means allergy season is upon us. For the roughly 10 million Canadians who suffer from seasonal allergies, spring's blossoming means sneezing, itchy throats, and dry eyes.
In this blog, we outline four key ways that you can reduce spring allergens in your home.
1. Replace and upgrade your furnace filter
Regardless of what type of filter you're using, spring is a great time of year to replace it.
If you're using a one-inch furnace filter — sometimes referred to as a "throw away" furnace filter — we recommend that you make the upgrade to a five-inch filter that has a much higher Minimum Efficiency Reporting Value (MERV).
A MERV of 8 is the minimum rating needed to stop pollen from entering your home.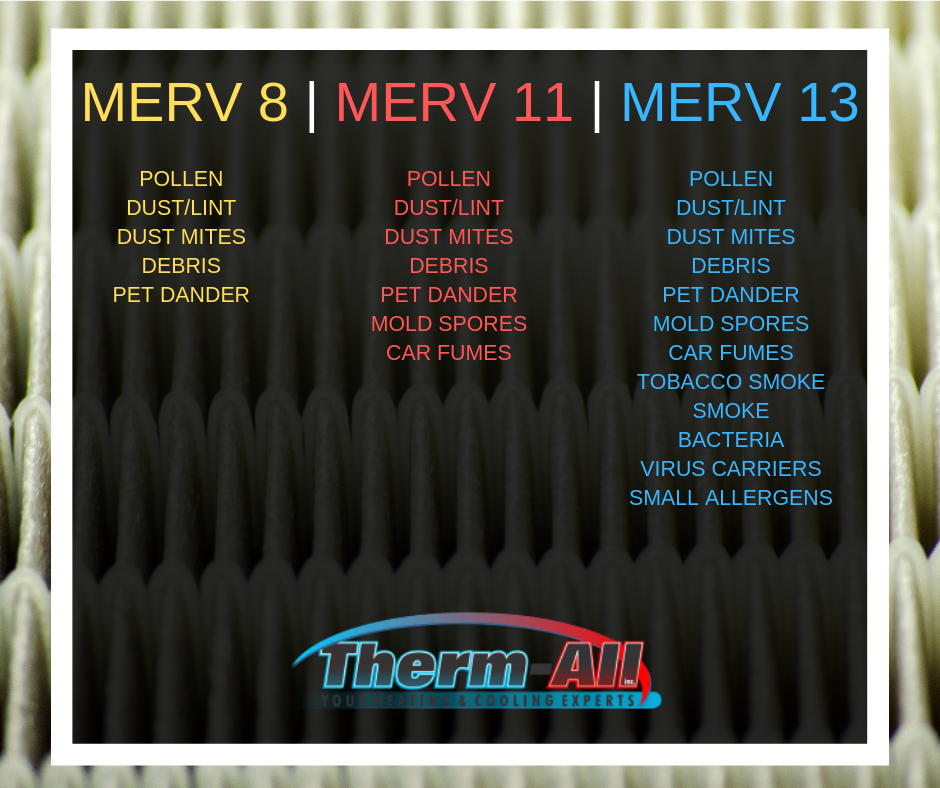 2. Install a UV light
The installation of an ultraviolet light in your HVAC system is an effective, lower-cost way of killing mould, bacteria, germs, and odours before they make it into your home.
The science behind UV lights supports the claims about its benefits:
"In 2012, Researchers at Duke University Medical Center used ultraviolet radiation (UV-C) to nearly eliminate drug-resistant bacteria in 50 hospital rooms, reducing the number of bacteria by more than 97%." — Science Daily.
3. Book your spring maintenance service
Therm-All offers residential protection plans for a low monthly cost that will ensure your HVAC system is properly maintained.
In the spring, ducts should be cleaned out, any debris or obstructions around your A/C should be removed, and the system should be examined to make sure it's running properly and efficiently.
This upfront cost can save you from big repair bills down the road and are recommended by the manufacturer of HVAC systems.
4. Have a HEPA filter installed
Your best line of defence against pollen and other allergens is to have a high-efficiency particulate air (HEPA) filter installed.
The Institute of Environmental Sciences and Technology dictates that a HEPA filter must trap 99.97% of particulates 0.3 microns or larger.
For reference, here are the sizes of some common air particles:
Spores: 3 – 40 microns
Mould: 3 – 12 microns
Bacteria: 0.3 – 60 microns
Car emissions: 1 – 150 microns
Pure oxygen: 0.0005 microns
We believe that a HEPA filter is the gold standard of home air purification.
Breathe easy this spring and contact us if you'd like Therm-All to help improve the air quality in your home.